Our new year's resolution is to update the website more frequently, so mid-February seems like the perfect time to get started on that!
Here's some old photos of lab equipment, events, happenings, and other fun stuff!
More updates soon!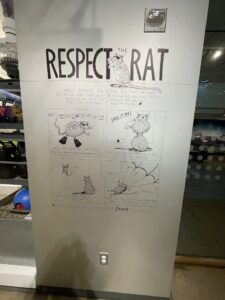 Couldn't agree more!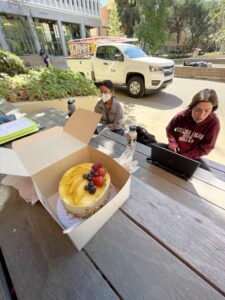 Sue and Riley, outdoor journal club (with cake!) during covid times….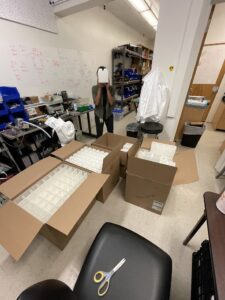 Sue, hiding behind oversized building block.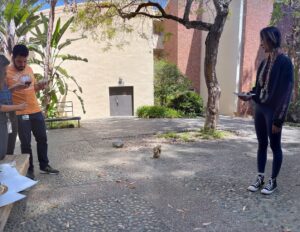 Impromptu squirrel foraging experiment outside Franz hall. Sue, Juan Luis, and Meg.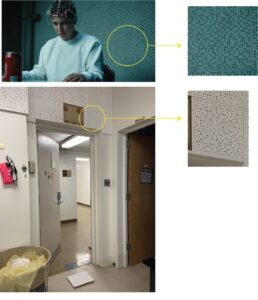 [CAPTION REDACTED]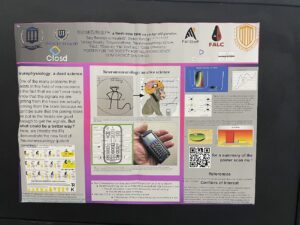 Best SFN poster ever? You'll have to decide for yourself, but we're all converts to **Neuromeasurology**  (an alive science >> a dead science).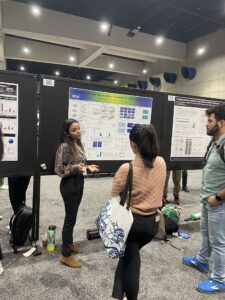 Sue, warming up before the deluge.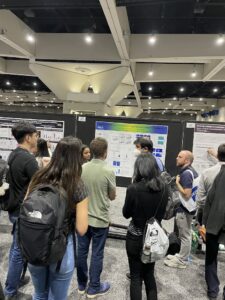 Sue, innundated.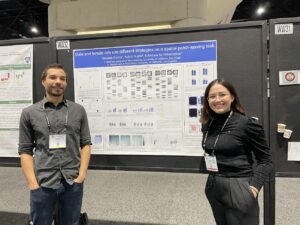 Andrew & Marissa in front of Marissa's SFN poster.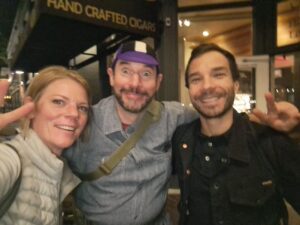 Mini grad school reunion at SFN 2022. Nancy, Nate, and Andrew, after gelato and tea from the cigar place (?!?) in the background.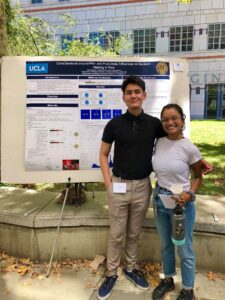 Barry and Sue in front of very cool poster.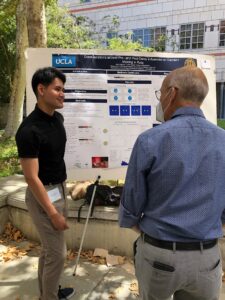 Action shot! Barry Nguyen, poster presenting.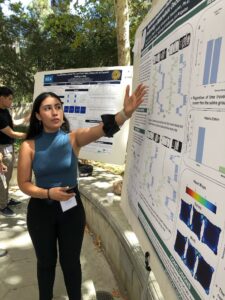 Ana Garcia, presenting her summer research!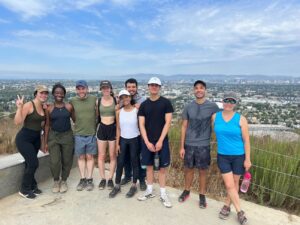 Lab hike (pre-ice cream), summer 2022. Ana, Lynn, Ward, Riley, Sue, Juan Luis, Barry, Andrew, & Kat.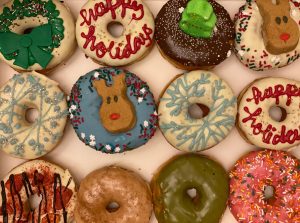 Doughnuts! Marissa brought these if I remember correctly.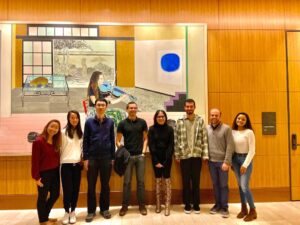 Thanksgiving Dinner '19 – We're almost all looking at the camera… From left to right: Linh, Kexin, Xiaoyang, Andrew, Marissa, Noah, Ward, and Sukriti.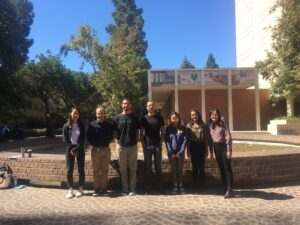 First ever lab photo? Circ 2018 (?), in front of the famous inverted fountain. Kexin, Ward, Noah, Andrew, Linh, Sue, Marissa